GardenWiz News
Latest News...
Our range has been expanded with new, in-demand tools and multi-function attachments. We are now also supplying & servicing outboard motors and a large range of RCGF model aircraft engines.
New earth augers/ post-hole drills: DZ-750 and DZ-650
| | |
| --- | --- |
| | |
| New DZ-650 earth auger from GardenWiz Tools | New DZ-750 earth auger from GardenWiz Tools |
New combo trimmer and pruning tool unique to GardenWiz Tools: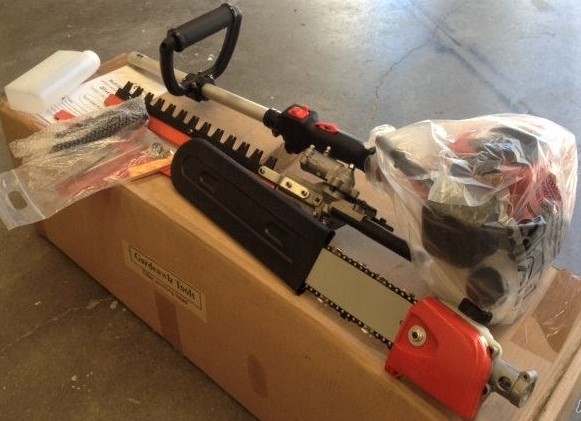 Combo hedge trimmer/ chainsaw pruner bundle from GardenWiz Tools
GardenWiz Tools have added a couple of much-requested items to their inventory:-
The first is a versatile, straight-shaft brush cutter which also doubles as a pole pruning saw. The second is a heavy duty petrol-powered impact drill which is ideal for those users working far from any electricity supply.
Mighty new Demolition Breaker tool has just arrived!
The PT-79021 gasoline powered demolition breaker is now available from GardenWiz Tools. This tool has a 52cc two-stroke motor and would be great additional tool for most tradesmen.
New 4-stroke Concrete Vibrator
Here's a tool that will get the building and construction contractors salivating with anticipation!
This high-performance CV-350 Concrete Vibrator cuts setting time and ensures a stronger, more durable end result.
GardenWiz expands its product range again
Now available in stock at GardenWiz Tools are 4 new product items:
As always, GardenWiz Tools supports these new products with an excellent warranty and carries a full range of spare parts.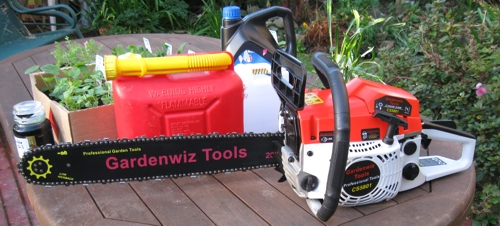 New Portable Water Pump - WP-40-6
GardenWiz now has a powerful new petrol-powered portable water pump - the 2-stroke WP-40-6.
Check out the details here:-
The GardenWiz Tools team are pleased to announce that they have just taken delivery of their latest shipment of power tools products. This shipment includes chain saws, augers, multifunction pole tools and hedge trimmers.
In addition, there is a large number of spare parts and optional accessories for all of our major product lines accompanying this particular shipment.
Our prices are extremely competitive, so please enquire about your power tool needs today!
Call Gavin Shute, on (021) 656 999 now!